Posted by Nick Ziegler on Wednesday, February 19, 2014 with
No comments
By Nick Ziegler (@Ziggy26x)
February 19th, 2014
W2W4: Brooklyn Nets vs. Utah Jazz
The Brooklyn Nets will be in Utah for their first game after the All-Star break, as they continue their circus road-trip, which started off with a loss against the Chicago Bulls last Thursday. Brooklyn will be starting the second half of the season with a (24-27) record, and they are four games behind the Toronto Raptors in the Atlantic Division.
- Back To Where It Started
Point Guard Deron Williams will be heading back to Utah, the team the drafted him, and also the team that traded him to the then New Jersey Nets. Playing against his former team in Utah, Williams is (0-2). Williams has been banged up so far this season, and his level of play is well down from previous years, so Brooklyn will be hoping that the All-Star break will have helped Williams get a little bit healthy for the second half of the season. Andrei Kirilenko will also be playing the Jazz for the third time in Utah since leaving them after 10 seasons, and like Williams has been unsuccessful trying to get a win in his first two tries.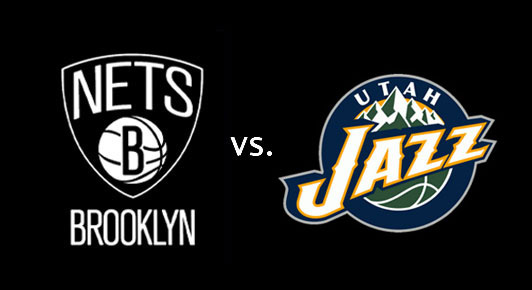 barclayscenter.com
- Circus in Town
The Barclays Center has been taken over by the circus for the next few weeks, which will be sending the Nets on the road until March 3rd against the Bulls. The beginning of the road-trip was tough for Brooklyn, as they were handled easily by the Bulls, and the rest of the road-trip will have six more road games in store for them. The strength of the Nets opponents isn't very tough, but road games are never easy, as the Nets are (8-16) on the road this season. The rest of the road-trip after Utah will be games against, the Golden State Warriors, Los Angeles Lakers, Portland Trailblazers, Denver Nuggets, and then the Milwaukee Bucks.
- Young Core
Since trading Williams, the Jazz have been building through the draft, and now have a nice young core of players that have won their last three games. Gordon Hayward is their leading scorer with 16.3 points per game. Excluding Hayward, the Jazz have six players averaging double-digit points, so the Nets have to be prepared for a balanced attack on Wednesday night. Former Nets Derrick Favors and Richard Jefferson are two of those players averaging double-digit points, but for Wednesdays game are both questionable, as Favors has been dealing with a hip injury, and Jefferson has a stomach bug.