Posted by Nick Ziegler on Sunday, March 23, 2014 with
No comments
By Nick Ziegler (@Ziggy26x)
March 23rd, 2014
W2W4: Brooklyn Nets vs. Dallas Mavericks
Pre-Game News and Notes
The Brooklyn Nets will be heading down to Texas to face off against the Dallas Mavericks, as the Nets look to keep their winning streak alive. The Nets after a win against the Celtics hold a record of (36-31) on the season, which puts them 1.5 games behind the Toronto Raptors in the Atlantic Division.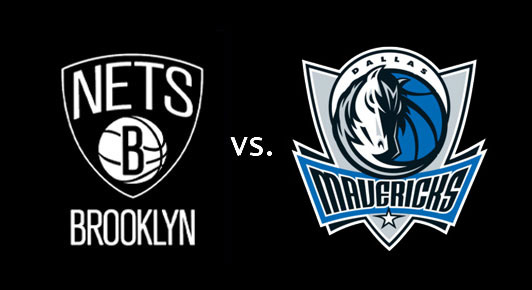 oursocialbk.com
Match-Up of the Game: Dirk Nowitzki vs. Paul Pierce
Tonight Paul Pierce will have his hands full in Dallas going against Dirk Nowitzki, as tonight will be a challenge for the Nets small lineup. Nowitzki is having a very good season, leading the Mavericks in points per game with 21.5 points. He is one of the best shooters the league has ever seen for being a seven-footer, as he is shooting 49% from the field and 39% from three-point range. A big key for the Pierce will also be avoiding foul trouble against Nowitzki, as he shoots 91% from the line, and is very good at getting there. One positive for the disadvantage for Pierce on the defense end will be him on the offense end if the Mavericks decide to keep Nowitzki on Pierce. In the victory against the Mavericks in Brooklyn, the Nets did a good job on Nowitzki holding him to 18 points on a 33% shooting night.
- KG Update
Nets Center Kevin Garnett will be out yet again against Dallas due to back spasms, which will be his 12th straight missed game. Garnett has already been ruled out for the Nets three-game road trip, so the earliest the Nets may have Garnett back would be March 28th against the Cleveland Cavaliers. Nets have been playing well without Garnett, with Mason Plumlee stepping up in his absence, but the Nets would obviously love to get him back soon.
- Kidd's Return to Dallas
Jason Kidd will be making his first trip to Dallas as a head coach on Sunday night, the place where he was drafted, and the place where he won his only NBA title in 2011. Kidd will now be coaching against some of his former teammates that he won the title with in 2011, as Nowitzki and Shawn Marion are still on the team.
- Road Woes
In March the Nets hold a (9-2) record, but those two losses were both away from the Barclays Center. In March the Nets are (2-2) on the road with losses to the Wizards and Celtics, but were able to defeat the Heat. The Atlantic Division is right in the Nets sight, so this three-game road trip will be big for a Nets team that for most of the season hasn't been very good on the road.